Quiet DC Inverter Heat Pump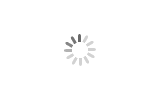 Quiet DC Inverter Heat Pump
SUOHER

China

35 working days

5000 units per month
In order to reduce operating noise, additional sound insulation materials are used.
-High quality sound insulation sponge
-Rubber sealing strip
Quiet DC Inverter Heat Pump
Quiet, efficient and intelligent. 50% less noise than ordinary heat pumps.
Similar to the materials on the wall of the recording room, the pyramid shaped special sponge can well absorb the sound waves from the compressor operation, and prevent most of the sound waves from spreading to the environment from the internal structure.
Common commercial heat pumps will produce huge noise when they are running. In order to solve the noise problem of household users, the quiet model SUOHER heat pump adds additional sponge, rubber and other sound insulation materials between different parts to prevent users from being disturbed by the heat pump with antifreeze/defrost function during the rest time.These materials also help to reduce the vibration generated by the heat pump system, reduce the noise from metal parts, reduce the metal fatigue of metal pipes and interfaces, and extend the service life of the heat pump.
SUOHER is committed to reducing the noise of heat pump operation and providing customers with a quiet heat pump and comfortable rest.