Monoblock Ground Source Heat Pump (25kW-48kW)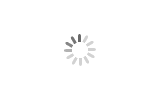 Monoblock Ground Source Heat Pump (25kW-48kW)
SUOHER

China

35 working days

5000 units per month
-Professional model, 25kW to 48kW
-Efficient energy conversion
-Refrigerant : R410a
-Suitable for the situation where there is groundwater or lake nearby.
Monoblock Ground Source Heat Pump (25kW-48kW)
Triple Functions
-Heating
-cooling
-hot water
With SUOHER heat pump, all three functions can be realized.
The house heating is realized via underfloor heating system or radiator;
The house cooling is realized via fan coil or underfloor system.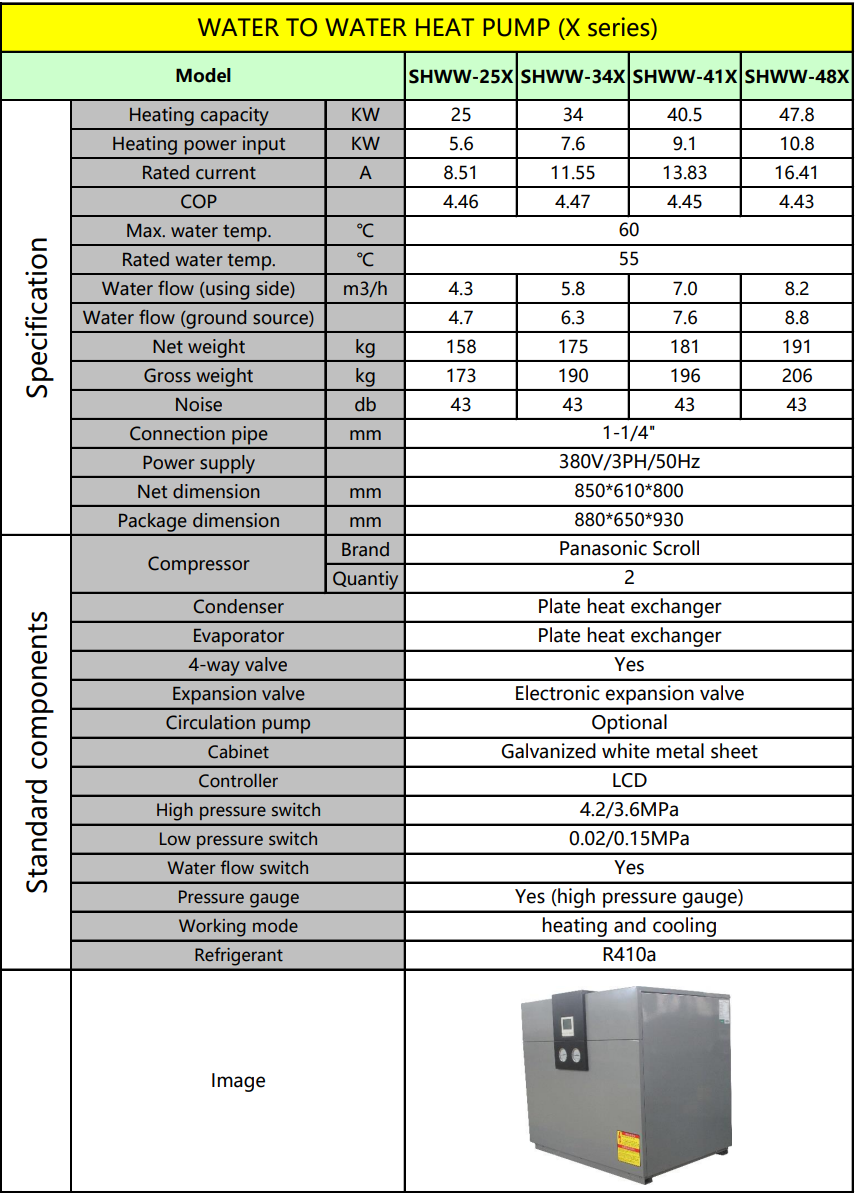 SUOHER has a Chinese patent on ground source heat pump, which proves our experience in heat pump manufacturing. We know that customers need reliable and excellent heat pump products, so SUOHER ground source heat pump will be your best choice.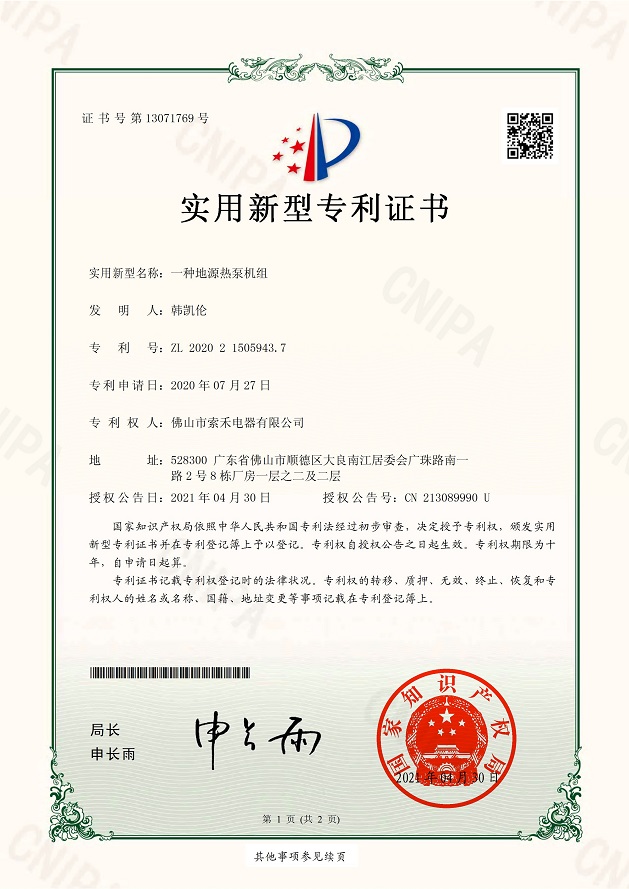 ERP certification is the European market energy efficiency certification.
EU regulations: All electrical and electronic products sold in Europe must meet the requirements of ERP energy efficiency testing or ERP certification (European energy consumption related product energy saving requirements)
Our main products such as DC inverter series have achieved the highest level of ERP, A+++ class.
A+++ means this product has the highest energy efficiency rating and the best energy savings when in use.
35 degrees represents floor heating conditions, while 55 degrees represents radiator conditions, that is, users can get higher energy efficiency under different operating conditions.